Monday 22 April marks the Sandum holiday of Revolutionaries' Day. This holiday celebrates the revolutionary work of peoples around the world that alleviates the suffering and oppression of others. Celebrated on the birthday of the most famous Russian revolutionary, Sandum people today commemorate important and significant revolutionaries in their lives today, in the world around them, and in history. These more than ten revolutionaries represent important political movements in the world today and which are especially important and pertinent to Sandus.
Happy Revolutionaries' Day, comrade!
---
1. Patrisse Cullors, Alicia Garza, and Opal Tometi
These three black women are the founders of the Black Lives Matter movement that advocates for the racial uplift of black peoples, the end of police brutality, racist incarceration, and resistance against gun violence.
---
2. Tarana Burke
Though the actress Alyssa Milano popularised the "Me Too" slogan in response to women coming out about sexual violence perpetrated by Harvey Weinstein, the slogan first came about in 2006 from Tarana Burke.
---
3. Emma González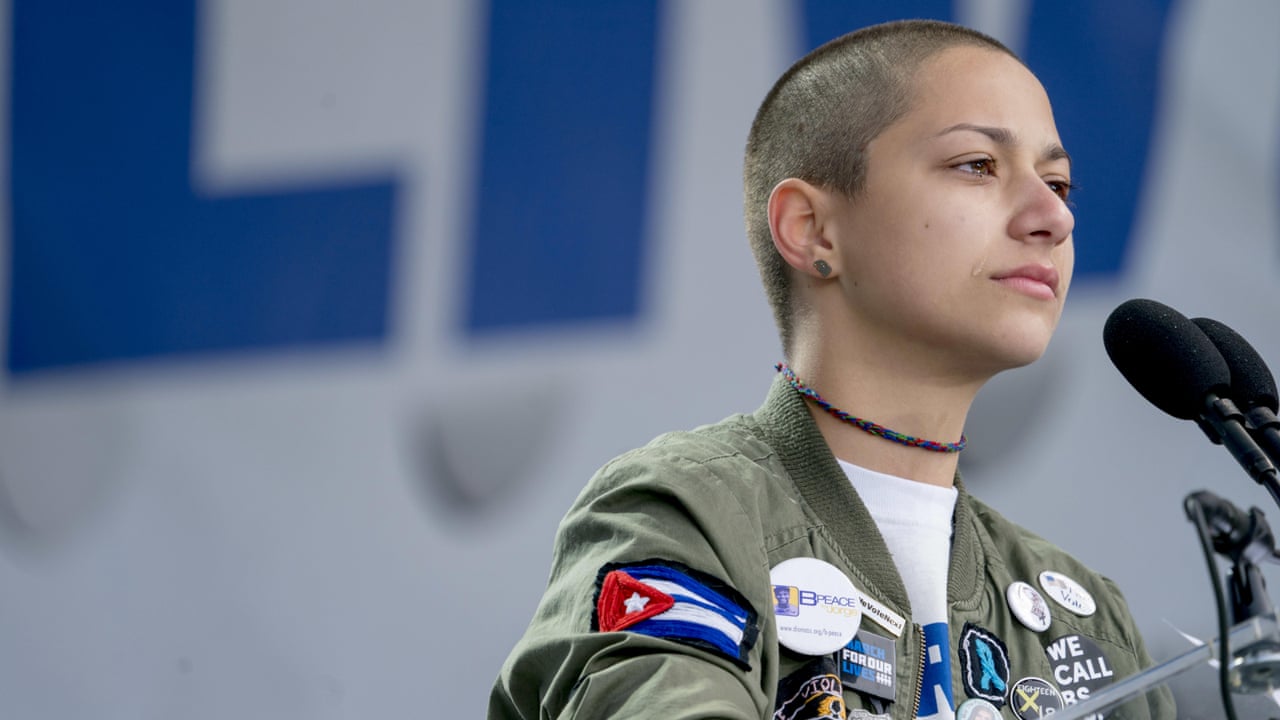 This queer Latinx activist became famous overnight after her tenacity and daring response to the shooting at the Marjory Stoneman Douglas High School shooting in Parkland, Florida.
---
4. Alaa Salah
This Sudanese woman and university student recently helped to liberate her country from the thirty-year rule of Omar al-Bashir over the Sudan. Her rousing image recalls the plight of working Sudanese women and she inspired protesters to demand the resignation of the president.
---
5. Hatari
This Icelandic anti-capitalist, BDSM, and metal musical group will represent Iceland next month at the Eurovision Song Contest. Their song "Hatrið mun sigra" ("Hatred will prevail") satirises the rise of populism and fascism in Europe and America.
---
6. Andrey Nasonov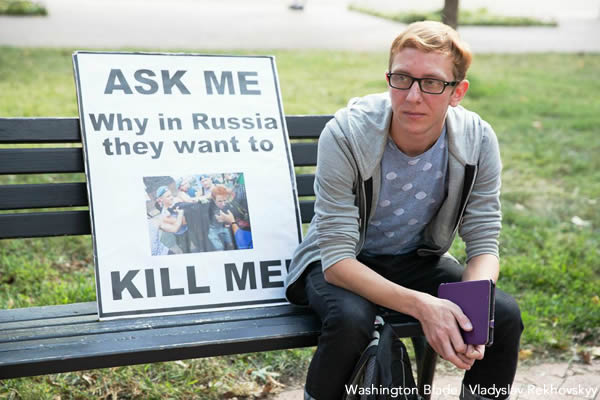 In 2013, Russian LGBT activist and artist Andrey Nasonov from Voronezh, Russia, was beaten so badly by ultra-right wing Russian nationalists that he started to seize and convulse. Fearing for his life and facing death threats, he left Russia in 2014 and became an asylum seeker in Washington D.C. where he now lives with his husband.
---
7. Greta Thunberg
15 year old Greta Thunberg is a Swedish environmental activist who have found herself on the world's centre-stage. She has encouraged students and young people to protest and to strike for climate justice with her "School Strike for Climate" movement.
---
8. Kent Monkman (
Canadian Two-Spirit Cree activist and artist Kent Monkman reinterprets a variety of different romantic scenes from Greek mythology to the history of "manifest destiny" in North America. Their work focuses on post-colonial modernities that reinterpret and inverse oppressive cultural and historical power structures.
---
9. Georgie Stone
Australian trans activist Georgie Stone has at her young age changed Australian law. Thanks to her legal case that allowed her to get puberty blockers, now trans children no longer have to go to Australian family courts to receive court approval for life-saving hormone therapy.
---
10. John Bachtell
John Bachtell, Chairman of the Communist Party USA, is gearing up for the party's 100th birthday. Elected chairman in 2014, he has been a life-long working-class activist and revolutionary, and advocates for the party's platform in developing socialism from below and changing American politics and culture through the party.